Moroccan Prevent Hair Loss Product Hair Growth Essential Oil Easy To Carry Hair Care Nursing 35ml Both male and female can use
Details:

Containing Moroccan nut extract, it has been subjected to the world's advanced extraction technology to effectively resist dry, dehydrated and inelastic hair. It concentrates on repairing the damaged ends of the hair ends,instantly smoothing the hair .At the same time, it provides full nutrition for hair roots,making the hair stronger,lustrous,soft.Achieve the effect of preventing hair loss and promoting the growth of hair.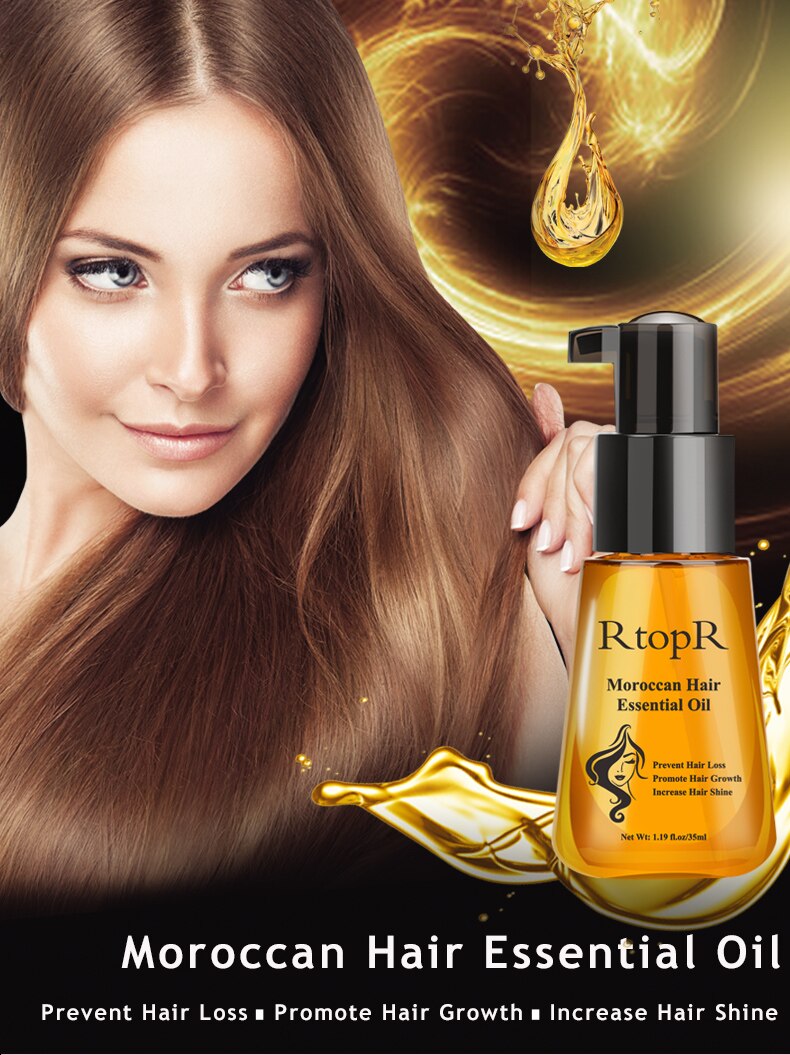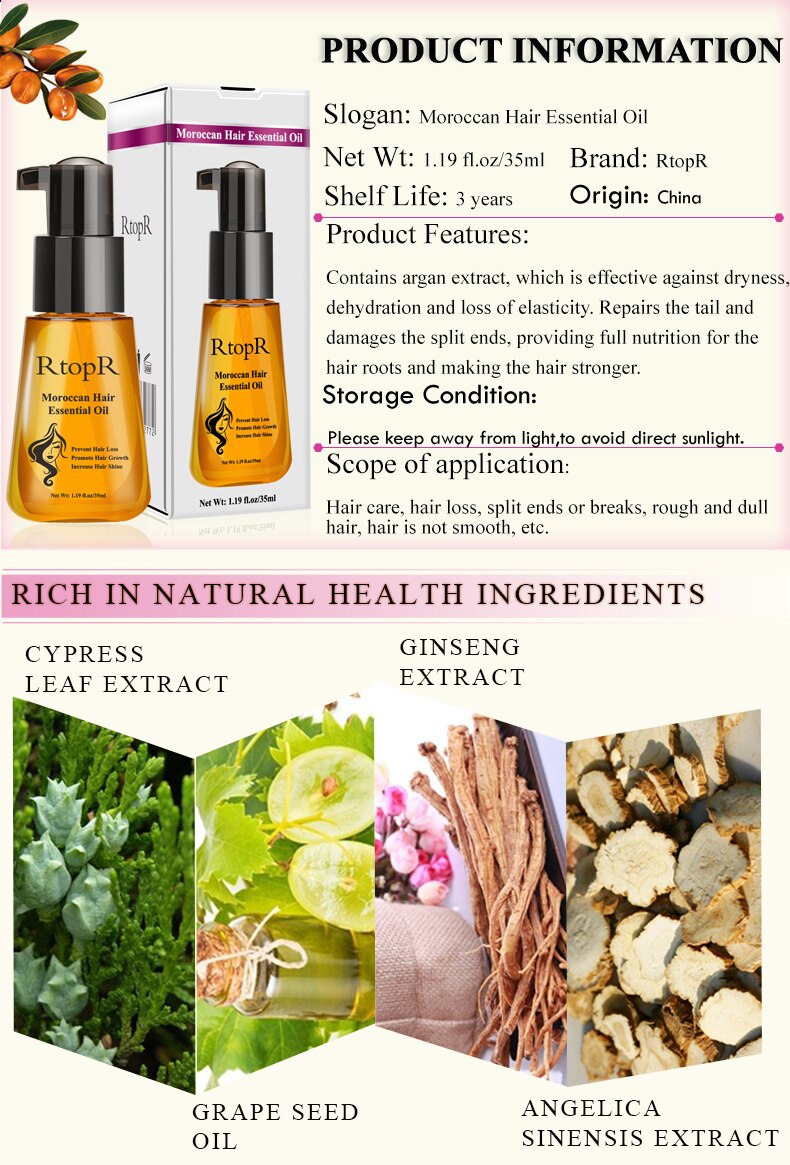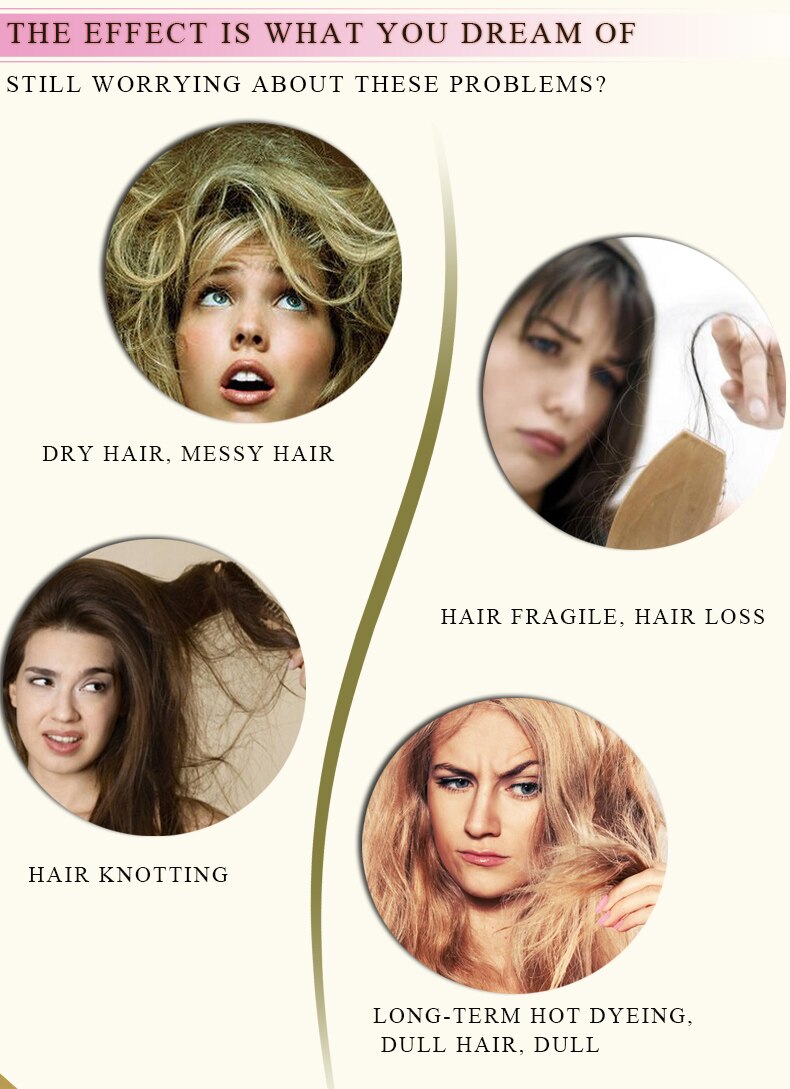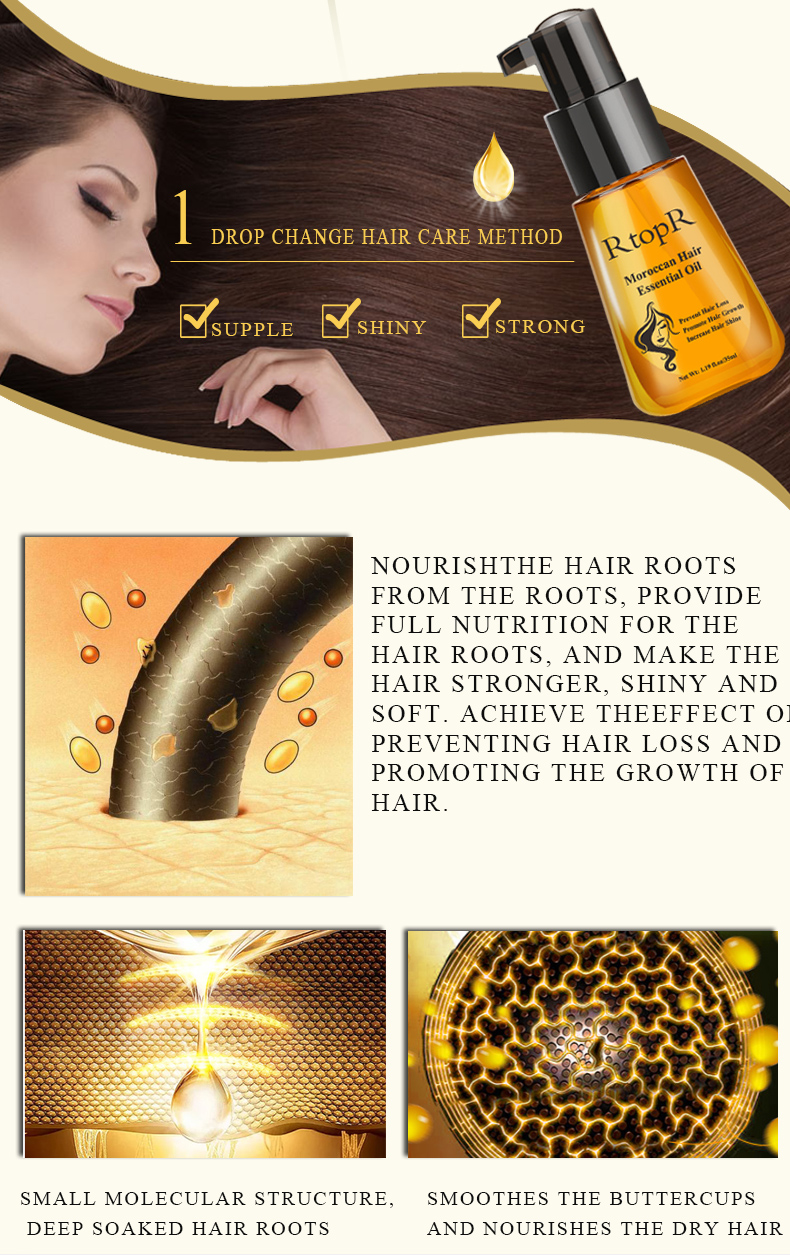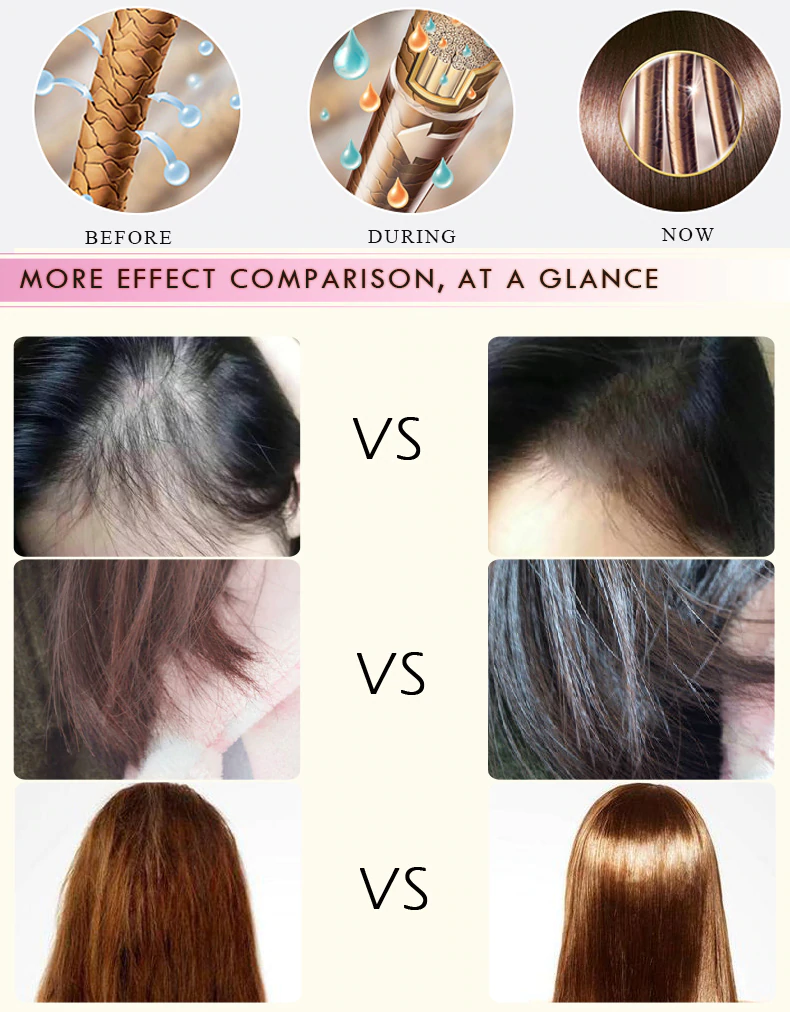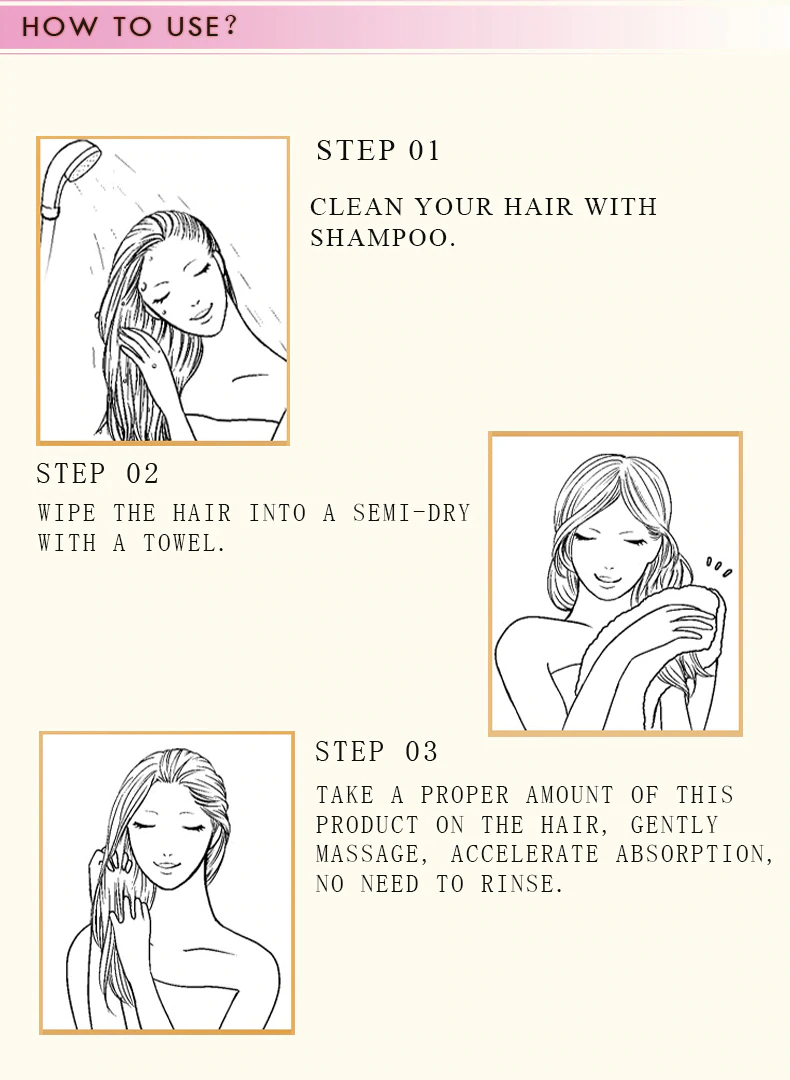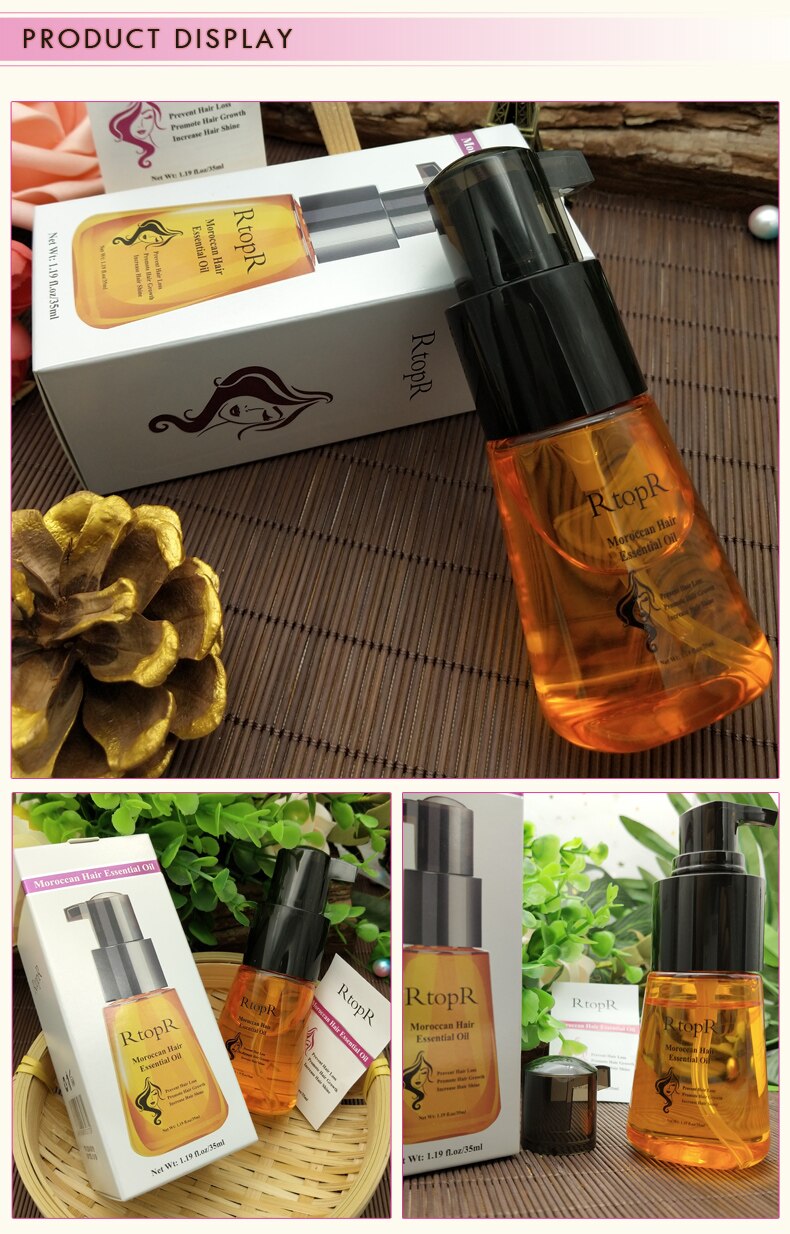 I 've already treated it for a month and I love it works in the fall of the hair I noticed when I brush my hair and don't leave so many in it, if you leave the hair brighter and softer for me I love it I already have to order another one by the time this is over because shipping takes a month and a half.